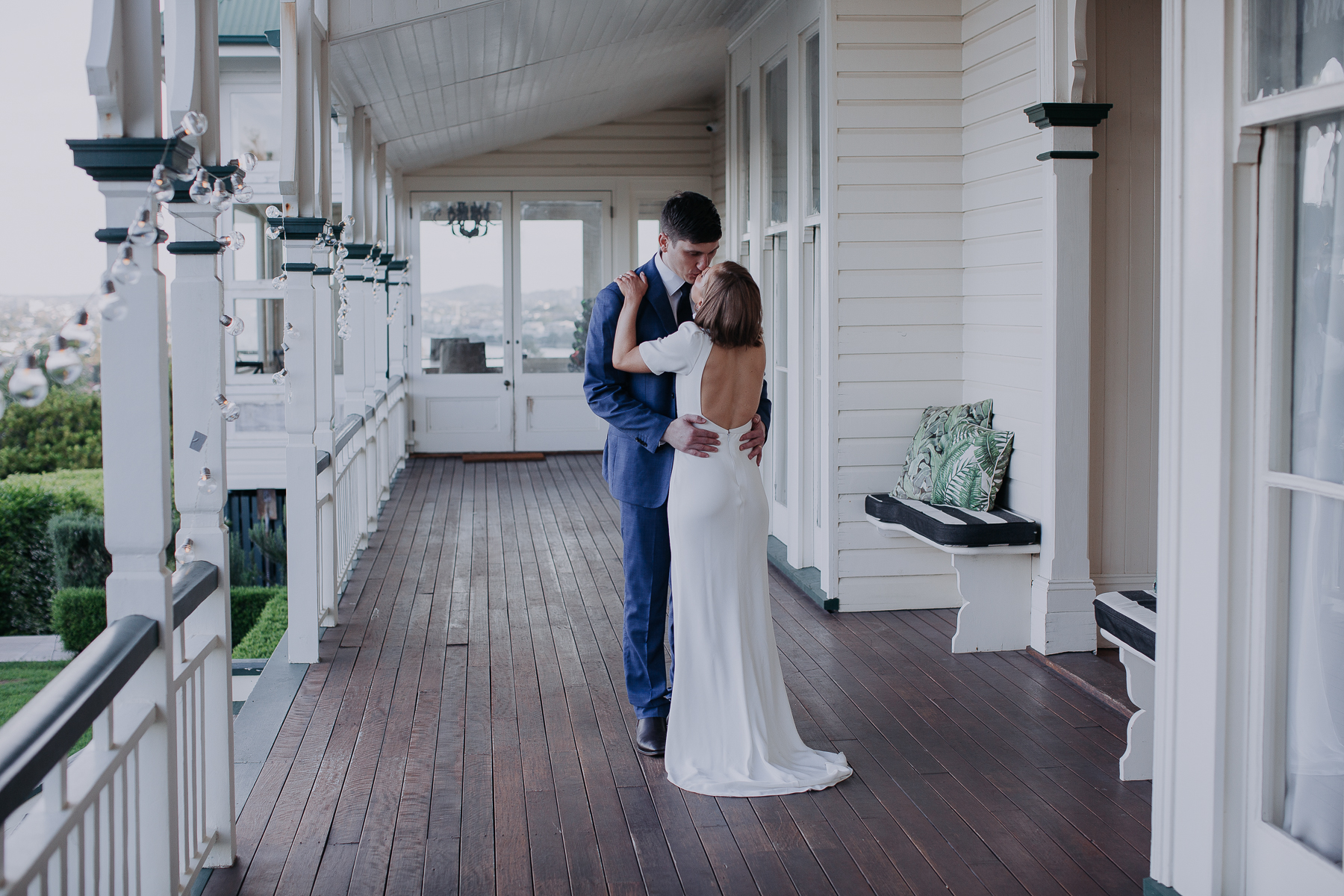 This wedding was one of the few that did get to go ahead during Covid in 2021. Kate and Jack moved back from the UK to get married in Kate's hometown Brisbane. They were married at St Agatha's Church in Clayfield. The same church Kate's parents were married in. Also the same church Kate's sister and best friend were married in within 3 months before her own wedding.
For the wedding party photos we were lucky enough to have access to an Aunt's house on the hill at Hamilton overlooking the city and river. It was definitely a family affair with the whole family meeting us there and sipping champagne in the background whilst we took photos around the place.
Reception followed at one of our favourites, City Winery, for a cocktail style reception with plenty of delish food and drinks. It was packed in the reception and there was plenty of dancing and partying going on before long. One bonus that has come out of Covid is a willingness on the behalf of guests to party harder than weddings pre Covid.
Thanks as usual to an array of great suppliers that we got to work with on this one. See below.
Dress - Made by Jeanette McCullough
Suit - MJ Bale
Hair - Dallas Allen from Chester and Leopold
Make Up - Grace Galloway
Florals - Kate Dawes
Reception - City Winery
Video - Phoebe Galloway
Music - Ryan Livings Sax